Liste aktueller Brushless Gimbal Motoren
Ads
Für ein aktuelles Projekt habe ich mir einen Marktüberblick über aktuell verfügbare Brushless Gimbal Motoren gemacht, die ich in Form einer Tabelle zusammengefasst haben und euch nicht vorenthalten möchte. Vertreten sind unter anderem Produkte von T-Motor, Flyduino und DYS.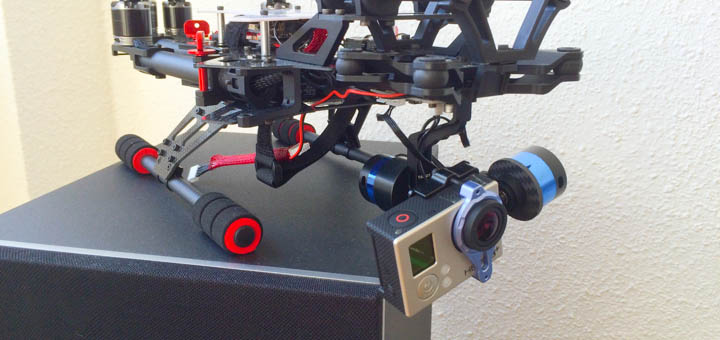 Die Liste erhebt keinen Anspruch an Vollständigkeit und spiegelt die Informationen wieder, die ich von den Hersteller- bzw. Händlerwebsites zusammengetragen habe. Lücken in der Tabelle beschreiben fehlende Angaben der Hersteller. Auf Links zu den Produkten habe ich aktuell bewusst verzichtet, da Links zu Produktseiten schnell ungültig werden und somit ein riesiger Pflegeaufwand einhergeht.
Bedienung: Die Suche über der Tabelle erlaubt das Filtern nach beliebigen Begriffen. Die Seitenwahl erlaubt das Blättern durch die Einträge. Die Anzahl der Einträge pro Seite lässt sich oben links setzen. Horizontales Scrolling ist am unteren Rand möglich.
List / Overview of current brushless gimbal motors
English Version: In context of my latest project I did some market research regarding brushless gimbal motors. As I figured that there is no list showing the most current brushless gimbal motor models with technical specs, I decided to create one and share it with you, of course. The list does not claim to be complete. I am sure that there a many other companies branding or even producing their own models (if you are one of those manufactures / dealers and want your product in the list, just send me a message). I decided to not put in any direct links to product pages, as those pages tend to have a rather short half-life and create huge maintenance effort for me.
Using the table: The search field on top right allows to filter for any desired term. The page choosing menu on bottom right allows you to skim trough the different pages. Top left drop down allows you to choose the amount of entries to watch on a single page. Sorting by column is possible from first row. Horizontal scrolling is available trough scroll bar on the table bottom.
[table id=1 /]
Ich übernehme keine Verantwortung für die Korrektheit der angegebene Werte. Schreibfehler sind nicht ausgeschlossen.
Ads